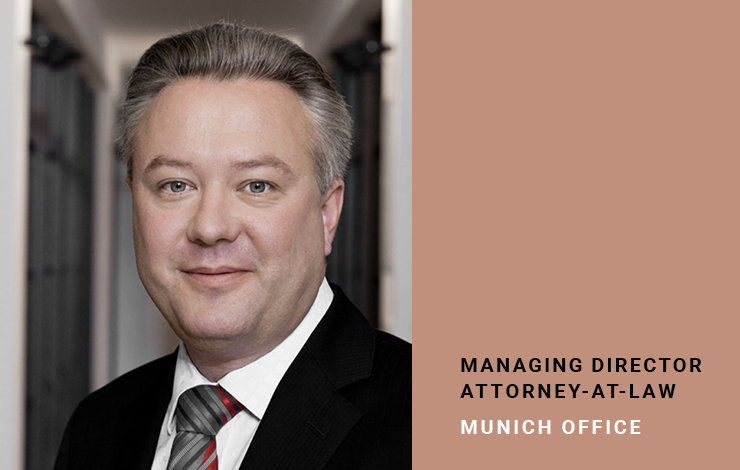 Dr. Tassilo Eichberger is a managing partner of MEK Rechtsanwaltsgesellschaft mbH since January 2012. After his twin course of studies of law and philosophy (Dr. phil.), he has been working exclusively on the field of construction, real estate, architects' law and public procurement law including litigation since more than 10 years, in Munich, London and Frankfurt am Main.
Since many years, he is counseling national and international investors and companies, in particular on transaction management and subsequent portfolio management (Legal Asset Management), on project development and lease management. The expertise of Dr. Tassilo Eichberger also includes the fields of renewable energies (solar parks, wind parks) and other infrastructure projects. He also regularly consults medium-range companies, national and international retailers and family offices in tenancy law and on real estate and construction law. He is also a regular speaker at training events and a specialised author and publisher of difference publications related to construction and real estate.
Dr. Tassilo Eichberger is also a certified Mediator according to German ZMediatAusbV.