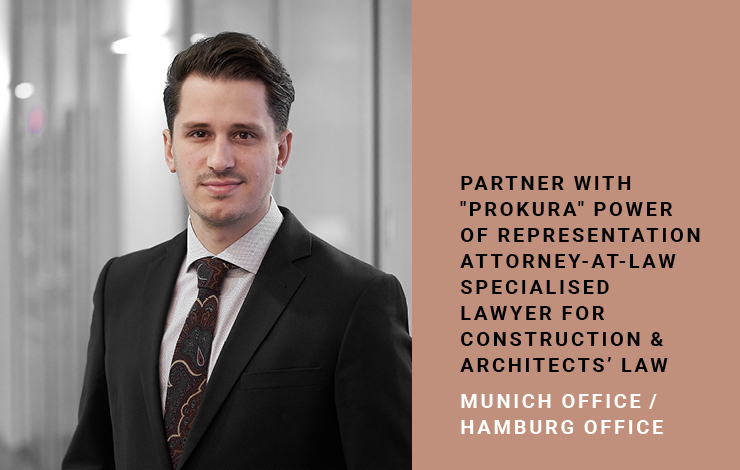 Fritz Zelta is a partner with Prokura power of representation for MEK Rechtsanwaltsgesellschaft mbH. His scope of work includes counseling for costumers and contractors in all aspects of construction law and architectural law.
He represents contractors, clients, architects and planners all over Germany. Furthermore Fritz Zelta is focused on litigation. He is also a regular speaker at training events related to construction, architects' and engineers' law.
1985
Born in Darmstadt
2006 – 2012
University of Heidelberg
2012
Scientific assistant at Deutschen Bundestag, Berlin
2013 – 2015
Legal Trainee, e.g. CMS Hasche Sigle, Frankfurt a.M.
since 2015
Attorney-at-law
since 2015
MEK Rechtsanwaltsgesellschaft mbH
since 2019
Gesellschafter und Prokurist der MEK Rechtsanwaltsgesellschaft mbH
since 2019
Partner / Specialised lawyer for building law and architects' law
Construction
Architects' law and engineers' law
Litigation
Trainings